ABOUT OUR STAFF
Cognitive Solutions Learning Center in Chicago, Illinois offers a staff composed of highly educated and trained specialists from a variety of disciplines. We strive to apply cutting edge research and field findings to our work, to help individuals reach their full potential.
Ari Goldstein, Ph.D.
The Cognitive Solutions approach was developed by founder Dr. Ari Goldstein during the past two decades of teaching and assessing children and adults with special needs in both the private and public sectors. Dr. Goldstein holds a Master's degree in Learning Disabilities and a Ph.D. in Educational Psychology from the University of Illinois. He has conducted research in the areas of learning disabilities, cognitive development, executive functioning, and meta-cognition. Dr. Goldstein completed post-graduate training in psychological, neuropsychological, and educational assessment, and is a certified Illinois Learning Specialist (LBS1). He frequently serves as a special education advocate and disability consultant, ensuring individuals diagnosed with learning disabilities or Attention Deficit Hyperactivity Disorders receive proper support in the school and workplace environments.
Email Dr. Ari Goldstein
Sam Effarah, Psy.D. holds a Clinical Psychology appointment in the Department of Medicine at Resurrection Health Care: Holy Family Medical Center. He is a Licensed Clinical Psychologist and graduate of the Illinois School of Professional Psychology, Chicago Campus. Dr. Effarah has provided services and support to children, adolescents, adult and geriatric populations in group, individual, and family settings in outpatient, inpatient, crisis center, emergency room, learning center, and therapeutic day school settings over the past two decades.
His specialties include Neurofeedback and Quantitative EEGs (Topographical Brain-Mapping) and neuropsychologial functioning. He holds membership in the American Psychological Association and International Society for Neurofeedback and Research. Dr. Effarah is BCIA board certified in neurofeedback.
Email Dr. Sam Effarah
Jared Treiber, Ph.D.
Jared Treiber, Ph.D. is a licensed clinical psychologist and earned his doctorate from Walden University in Minnesota, and then completed a fellowship in psychoanalysis and psychotherapy at Adelphi University in New York. Dr. Treiber has provided services and support to children, adolescents, adult, and geriatric populations. He has worked in inpatient state hospitals, outpatient clinics, university settings, therapeutic day schools, and private practices. Dr. Treiber began his career working as an in-home therapist for children and adolescents in New Jersey. From there he worked at a therapeutic day program with individuals who have neuropsychological and developmental disabilities. Before moving to Chicago he worked at the Epilepsy Foundation in Long Island, New York providing therapy, psychological, and neuropsychological evaluations for individuals.
Along with his work at the Cognitive Solutions Learning Center, he currently is an assistant professor in the clinical psychology department at The Chicago School of Professional Psychology.
Email Dr. Jared Treiber
Christine Schmidt, Psy.D.
Dr. Christine Schmidt is a clinical psychologist who has specific interest and expertise in working with families and youth experiencing learning, emotional, or behavioral struggles. Dr. Schmidt graduated from the Illinois School of Professional Psychology with a concentration childhood trauma. She began her postdoctoral career in 2001 at the Children's Research Triangle (CRT), in Chicago, Illinois, where she received extensive training and experience in the assessment and treatment of children who have complex histories. Over the course of her 16-year tenure at CRT, Dr. Schmidt lead the child adolescent psychology program, coordinated the student and postdoctoral training program, directed several foundation and national grants, and conducted numerous local and national trainings regarding a variety of topics relative to childhood development, including emotional/ behavioral dysregulation, parenting strong-willed children, ADHD and other neurodevelopmental challenges, and pre- and postnatal trauma. Dr Schmidt is currently a consulting psychologist with the Illinois Department of Children and Family Services, where she provides consultative psychological services to administrators, caseworkers, and other professionals involved with the department. Each summer, Dr. Schmidt and her two children, ages 9 and 12 years, appreciate the additional opportunity to help run a two-week overnight camp for children who have special needs, Camp SOAR.
Julie Harber, M.Ed.
Julie Harber holds a Masters degree in Education for Special Education with a full LBS1 endorsement for ages 5-21 from the University of Illinois at Chicago.  During graduate school, Julie was a research assistant for the GlobalEd2 Project, and an intern at UIC's Assessment Clinic.  Julie also attended Lake Forest College where she earned a bachelor's degree in English with a focus in creative nonfiction writing and a minor in Psychology. Julie's prior experience includes teaching 2nd-4th graders in a resource classroom. In addition to her work at Cognitive Solutions, Julie currently works at a Chicago Public Schools high school as a special educator for grades 10 and 11.  Julie has experience creating and maintaining Individualized Education Plans (IEPs) for students with learning disabilities and social/emotional disorders.
Emily Murray, M.Ed.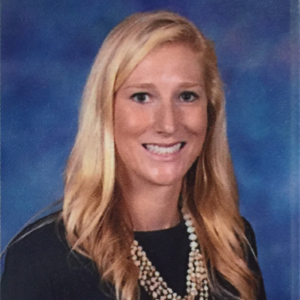 Emily earned a Master's degree from DePaul University in Special Education as a Learning Behavior Specialist. Emily has 7 years of classroom teaching experience in early education and is currently the Director of Exceptional Student Services for grades K-8th, where she works with students of all ages in both inclusion and resource room settings. Emily has experience writing, implementing, and updating Individualized Education Plans (IEP's) for students to meet their specific learning goals.
Patrick Zemanski, M.Ed.
Patrick Zemanski earned a specialist degree in School Psychology from the University of Detroit Mercy. He currently is a nationally certified school psychologist accredited by NASP. Patrick has worked as a school psychologist for over 5 years in a variety of settings with students pre-k to 12th grade. He currently is a practicing school psychologist working with K-8 students. He earned his Bachelor's degree in Psychology and Political Science from Michigan State University.
Neurofeedback Specialist
Erin Thompson
James Gottschalk, M.A.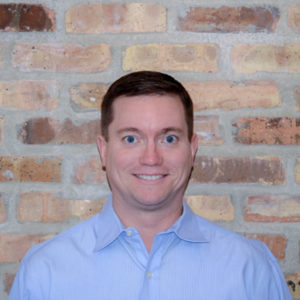 James Gottschalk is a graduate of Michigan State University, and has completed a Masters degree in Developmental Psychology with a focus on learning disabilities. He has several years experience working in a therapeutic day school with children exhibiting a range of social emotional and learning difficulties. James has experience conducting school in-service programming on learning disabilities, attention deficit disorders, and executive dysfunction. He has had frequent involvement in curriculum development and modification for students with learning disabilities and disorders of attention, both in the traditional and home school environments. James is trained and certified in the Instrumental Enrichment program of cognitive restructuring, is an expert in the development of executive functions, has completed training in the Orton-Gillingham multi-sensory reading program, and is a specialist in the use of visualization for the development of reading and verbal skills. His current role at Cognitive Solutions is that of lead learning specialist, working both directly with students as well as supervising other learning specialists in developing individualized intervention programs covering a wide array of needs for each student.
Email Jim Gottschalk
Sara McGinn Medeiros, M.A.
Sara McGinn Medeiros obtained her Masters degree in Learning Disabilities from Northwestern University. She also received an LBS1 endorsement upon completion of her Masters. Sara completed her Bachelor of Science in Psychology from Spring Hill College in Mobile, Alabama where she researched autism and alternative therapies for brain injured children. Sara has been working one on one and in small groups with students since joining Cognitive Solutions in 2008. She has experience working with children ages 4 to 18 with language, learning, and attention differences.
Zeljko Tadic, M.Ed.
Zeljko Tadic earned his Masters degree in Curriculum and Instruction from Loyola University Chicago. Prior to attending Loyola, Zeljko graduated from the University of Belgrade (Serbia), with a degree in Special Education. Zeljko has extensive experience working with students with learning disabilities, executive functioning challenges as well as other developmental delays both domestically and abroad. He has over 10 years of experience working internationally in the educational field. In addition to ACT test preparation, he also taught and tutored Math to students from middle school to high school levels. Currently, he is serving as a Learning Specialist in one of Chicago's Charter Schools.
Rachel Nitzkin, M.A.
Rachel Nitzkin earned a dual Masters of Elementary and Special Education from DePaul University.  During her time in graduate school, she was selected by her professor to work in the DePaul Education and Counseling Center as a tutor.  She completed her Bachelors degree at the University of Michigan, where she majored in both Psychology and Hebrew/Judaic Studies.  Rachel began her career as a 2nd and 3rd grade special education teacher in the Chicago Public Schools where she utilizes a combination of inclusion and pull-out strategies.  She has experience drafting, monitoring, and updating Individualized Education Plans (IEPs) for diverse learners to meet their specific needs.  Rachel is thrilled to be part of the Cognitive Solutions team to both teach and grow with your children.
Victoria Senter, M.Ed.
Victoria Senter earned her Masters of Elementary Education from Columbia University in New York City. Prior to graduate school, Victoria taught both general education and special education through Teach For America. She completed her Bachelors degree at the University of Michigan, where she majored in English as well as Art History. She is an Illinois certified Learning and Behavior Specialist, and has experience as a Case Manager drafting and implementing Individualized Education Plans (IEPs) for diverse learners, co-teaching, and leading self-contained classrooms.
Christine Zwolinski, M.Ed.
Christine Zwolinski is a Teach for America alum and has a Masters degree in Elementary Education and Educational Leadership. She graduated with a Bachelors Degree in psychology from DePaul University. Christine taught 2nd-5th graders in all subject areas for 8 years, and has worked as a Behavior Interventionist for the past two years. Christine has experience working closely with students who have diagnoses including  learning disabilities, ADD/ADHD, and social/emotional disorders.
Stephanie Indianer, M.A.T., M.S.W.
Stephanie Indianer earned a Master's degree in Social Work from the University of Michigan, a Master's of Arts and Teaching from National Louis University, and has an LBS1 Endorsement. Stephanie taught high school special education through Teach for America, and supported students in both inclusion and resource room settings. She earned her Bachelor's degree in social work from Michigan State University, and has experience writing Individualized Education Plans (IEPs) and monitoring student's progress on their goals as both a social worker and special education teacher. In addition to her work at Cognitive Solutions, Stephanie currently serves as a Social Worker and Behavioral Coach with students in Kindergarten through 8th grades, supporting their social-emotional and executive functioning needs in areas including self regulation, problem solving, and social skills.
2016/2017 Post Doctoral Student
Catherine Grossberg, Psy.D.
Office Manager – Jessica Howe, M.A.
Jessica Howe is a Licensed Professional Counselor with a Masters degree in Counseling Psychology from The Chicago School of Professional Psychology. Jessica has experience working with a wide population of ages, as well as individuals diagnosed with ADHD, learning disabilities, and a range of social emotional difficulties.